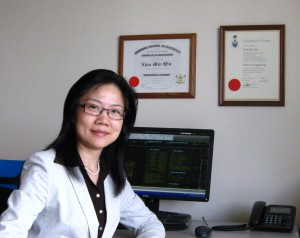 About Us
QXM Engineering Ltd. is a highly efficient structural engineering firm located in Metro Vancouver, British Columbia.
Operated in the highest level of professionalism, integrity, honesty and fairness, our reputation is built on providing high-quality service on time and on budget. Our success is built on referrals from existing clients.
Our founder, Xian Min (Lily) Qiu, has over twenty years structural design and construction service experience. First working in China as a senior engineer for over ten years, she then worked in structural engineering consulting firms in BC for ten years.
Lily Qiu
is a professional engineer registered with APEGBC
is one of the first group engineers to receive Class 1 National Registered Structural Engineer Licence in China; Senior Civil Engineer
holds a Master of Engineering Degree in structural engineering from the University of Toronto